3 MAJOR BUSINESS BENEFITS TO BEING A PART OF THE LANDED FOR SUCCESS COMMUNITY
A place where you can network, learn, collaborate meet potential investors, learn new skills, and grow your business globally.
NETWORK
"If your network determines your net worth, who is in your network?".
LEARN
"Formal education will make you a living. Self-education will make you a fortune."
GROW
"It's your life; you don't need someone's permission to live the life you want. Be brave to live from your heart."
Are you looking for opportunities to grow your brand and business to a global audience?
"If your network determines your net worth, who is in your network?"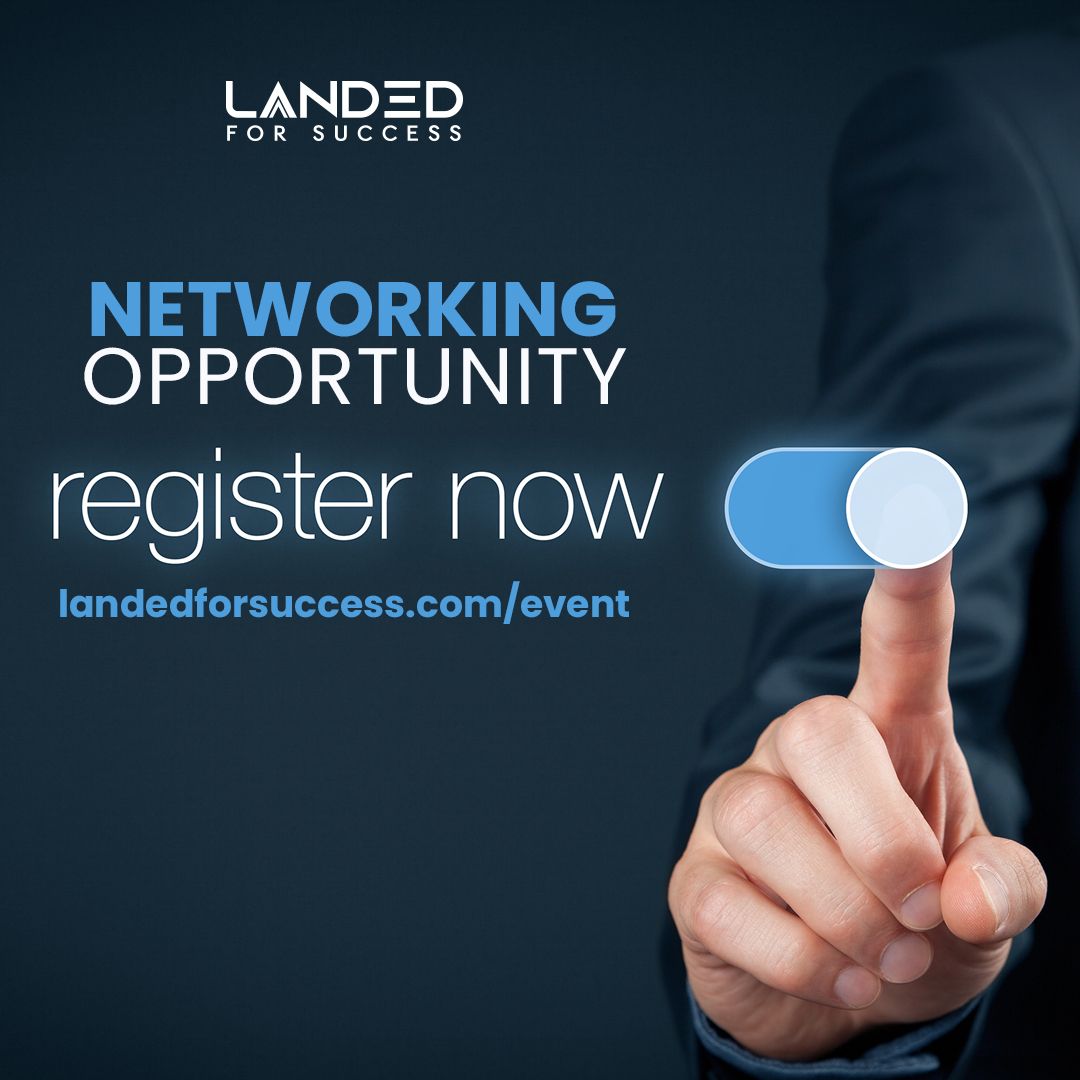 Virtual Speed Networking Event
The last Thursday of each month
"Promote your business, products, services and grow your network, with your 30 seconds elevator pitch"
Purchase Your Membership Today
Private Membership Group
"Build business relationships and collaboration with business owners and entrepreneurs all around the world.
Become a Published Author
Become a Best Selling Author
"You have a story, it matters and we want to help you write and publish it "
"Landed for Success virtual speed networking event has given me an opportunity to do business globally. I can connect with like minded business owners from all over the world, from the comfort of my own home."
_

Sutha Arulanantham,
Teacher & Realtor
"I highly recommend Landed for Success. It seems like every time I attend a Landed for Success event, I've picked up a new client or new referral."
_

D.R. Richards
CPA, Accountant
""Landed for success is a door of opportunity. It has brought so much of positive influence and connection in my life. I am so thankful to have come to know Jey Jeyakanthan. Jey and Gordon are the Co-Founders of Landed for Success . They are amazing people and such inspirations you would be blessed to have. I highly recommend Landed For Success if you are looking for success and building meaningful connections and network is a plus!"
_

Shilpi Chanda
Health & Wellness Coach
WE WOULD ABSOLUTELY LOVE FOR YOU TO BE A PART OF OUR COMMUNITY AND BECOME A LANDED FOR SUCCESS MEMBER TODAY!
May we ask you a quick question? If you were to become a Landed for Success member today, how do you believe the group will be able to serve you and what value can you bring to the group?
BOOK YOUR 15 MINUTES ZOOM/COFFEE DISCOVERY MEETING NOW